Guitar pedal makers are fittingly just like guitarists: a dime a dozen. You can honestly grab a pedal from most pedal makers and get something really cool. From the extremely expensive to the $50 overdrives, good sounding pedals run the gamut in price.
There are a few specifically who are "changing the game" more than others, and some we just plain like here at Rock Stock. In no particular order, here's a list of some of our favorite pedal makers, what they're doing, and why we like them.
Walrus Audio is one of the more prominent "boutique" pedal makers you'll see on pedal boards. Despite the label and how good they sound, they're highly affordable. Some of their sponsored artists range from Cory Wong (Vulfpeck), Phil X (Bon Jovi), and Dustin Kensrue (Thrice). But you'll see them on weekend heroes' pedal boards because of how attainable and versatile they are.
The Deep Six Compressor is a unique pedal inspired by Universal Audio compressors, the 1176 specifically. In addition to your standard Level, Sustain, and Attack controls, you also get a Blend and Tone. The latter is a bass cut circuit, and the Blend is especially useful for active pickups.
I know that compressors aren't the most exciting pedals (and this isn't the last one you'll see on this list), but every guitarist should own one [link to compressor article]. If you do, this is a wonderful one to have. When used correctly they add subtle compression, and thicken your tone while adding natural sustain.
Earthquaker Devices first came on my radar years ago because of how odd their pedals are. I can't think of another pedal maker that is as fringe as they are, in the absolute best way.
While my first and second picks to showcase were the Park Fuzz and Palisades Overdrive, I wanted to pick something that isn't a gain pedal. So my pick is the Disaster Transport SR. This is a modulated delay pedal with reverb.
Most of Earthquaker Devices pedals cannot be described as "simple", but this one is relatively straightforward.
You have two pedals (A and B), with Mix, Repeat, and Time controls. On top of that, you have modulation and reverb you can throw on top. The pedal sounds awesome and you can create some really interesting tones.
If you have some time to kill, check out their Onomato Pedal. You won't be sorry.
Brian Wampler is a highly respected pedal builder. One of my favorite things about him is how he got started. He didn't go to electrical engineering school, or study under a notable builder. He started by tinkering and modding. Which is a common theme among many of the more prominent builders.
His YouTube channel is one of my favorites (in general) and he has a no hype approach to building pedals.
I'm on a bit of a Klon Centaur kick right now, so I can't write about Wampler without bringing up the Tumnus. So I'll highlight the Tumnus Deluxe Overdrive. It's a similar circuit to the Tumnus, with a full 3 band EQ (instead of just a Treble knob), a Normal and Hot gain switch, and probably the most clever feature in a buffer on/off side switch.
This is a great low gain overdrive that can transform into a higher gain pedal with the flip of a switch.
Josh Scott is another builder whose YouTube channel is constantly on my screen. I would call him a pedal evangelist. He loves pedals. He wants you to love pedals. And that's extremely contagious. You probably know the story that he got his start modding pedals, which is how I first heard of JHS.
Fast forward all these years later and they're one of the biggest independent pedal makers in the US. They have a huge array of pedals covering basically everything you might put on your pedalboard. But, I recently got one I can't tell enough people about……
The Unicorn UniVibe pedal. The V1 was the first analog photocell UniVibe pedal with a tap tempo. I personally prefer tap tempo whenever I can get it, but you can control the speed with a knob if you prefer. The warble effect is lush and enveloping (if you want it to be).
As a side note, I appreciate how he doesn't demo pedals using Blues Rock licks on his YouTube channel. It's always nice to see what else pedals can be used for (not that there's anything wrong with Blues Rock licks).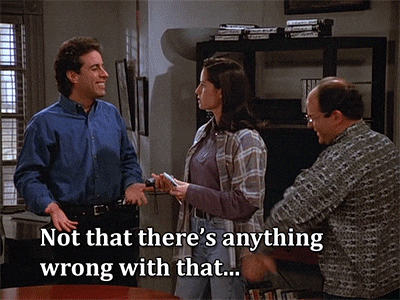 ---
Chase Bliss is yet another Midwest pedal manufacturer (everyone on this list so far is…) based out of Minnesota. They're relatively new compared to others on the list (~2013) but are making a big splash in the scene. Their pedals are designed for the tweakers among us, offering a lot of tonal possibilities and unique features.
But there's one pedal in particular I'm obligated to cover.
You can't talk about Chase Bliss Audio without talking about the Automatone Preamp MKII. It's really becoming a game changer with guitarists. The size doesn't make it super practical on a pedalboard, but I think it's best served in a studio anyway.
There's really too much to cover, so watch this video and hear it for yourself to see what the hype (and price tag) is all about.
---
Robert Keeley is one of the most respected pedal builders in the industry. And of the big names in high-end small business pedals, he's been around the longest.
I really want to be cool and pick a pedal that isn't the Keeley Compressor to highlight, maybe something you might not have heard of, but I can't. It's their best-selling pedal (ever) and there's a good reason. It's awesome, and inexpensive.
While most people view compressors as a Country guitarist's pedal, this one is best used to fatten and tighten up your tone, while adding sustain and even a boost of gain. They've sold 80,000 of these bad boys, so there's a good chance you've heard it without even knowing it.
Xotic isn't a brand I see on too many pedal boards, which is too bad. They make some seriously good pedals, and their EP Boost is one of the best EP style boosters I've heard and I almost never turn it off. They're about 20 years old and while they don't make a giant spread of pedals, what they do make is top-notch.
Most of what they're known for are their mini pedals. When I first saw these, they were one of the few doing this size. And the tone was awesome, you wouldn't know it was in a candy bar sized enclosure.
They've recently started making guitars and basses, and as much as I want to dive into that, we're here to talk about pedals.
The RC Booster is one of my favorite pedals Xotic makes. It's a boost with two gain stages (a boost within a boost?) and gives you a ton of tonal versatility. Much like their EP Boost it's an always on pedal for a lot of players. The silver finish isn't the only one they make, but it is the best finish.
Origin Effects got their start by making a pedal version of the Universal Audio 1176 compressor (which eventually became the Cali76). Compressors and overdrives are their main shtick, but they also currently have a tremolo.
The selection isn't what's important though. They choose immaculate quality over anything else. Each and every pedal is thoroughly tested in house before it leaves. The level of attention to every detail, and the immense number of details on their pedals, makes them stand out.
While their Cali76 and compressors is how they started, I'd be remiss if I didn't talk about the Revival Drive. I mean, look at it! It's a two channel overdrive pedal that has the (all analog) signal flow of a tube amp. The tones range from American to British amps, and you have a lot of knobs and switches to play with.  
---
Old Blood Noise is unashamedly niche in what they do. They're not trying to make pedals for a lot of guitar players. They're trying to make really cool pedals that do something that other pedals don't. Every pedal has some sound capability you haven't heard before. Take the White Cap for example.
The White Cap Tremolo is a truly unique tremolo pedal. It has both an analog and digital tremolo that can be run at the same time (!), in series or parallel. On the digital side you have a tap tempo and can select the wave shape.
The series/parallel switch is a fantastic option. In series, the pedals effect (ha!) each other. So if you're running both the analog and the digital tremolo at the same time it would be like running two tremolos in a row on your board. In parallel, they're independent of each other and don't have any effect on each other.
Beetronics has a really fun shtick, and even better pedals. As the name implies every pedal has a bee theme. Every pedal is hand made in California, and they boast differences in each pedal (like Centaurs) from varying values from component to component. You're truly getting a unique pedal with every purchase.
My standout is the Royal Jelly, which is a Fuzz/Overdrive blender. Cool fuzz pedals are really my jam right now, and I have to say that this is one of the more unique ones. It's a 2 in 1 pedal with a King and Queen setting so you can blend fuzz and overdrive at the same time. The Dry knob lets you blend in clean guitar signal to create some interesting tones.
The knobs are awesome, the tone is unique and really cool.
Oh, and the circuit board is a honeycomb. Which is pretty legit.
Yes, even though it's cool to turn our noses on the galactic empire, it's important to remember that without Boss there likely wouldn't be anyone else on this list. Boss has been the most influential pedal maker of all time, in my humble opinion.
While Boss is aimed at the masses, they still have some really cool pedals. And each pedal is buffered, so if you have a massive board just throw a DD3 or an RV6 at the end since you can never have too many delays and reverbs anyway.
A lot of current big guns in the pedal world started by modding Boss pedals. And let's not forget that Wazacraft modded Boss pedals are highly regarded.
It's really easy to get wrapped up in brand names and cool artwork on pedals, but we should always seek out the gear that sounds appealing to our ears and inspires our creativity.
No matter what name is on the pedal.